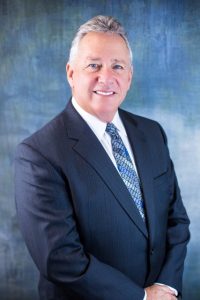 Like the rest of America I have been waiting for Trump's early Christmas present: A new tax code. While most are anxious to see how the new law, if it is ever passed, impacts our income taxes, I have be eagerly waiting to see what it does to estate taxation.
Before Trump ever gets to sign his first piece of legislation since taking oath, however, his tax reform proposal will have to clear two hurdles: The House of Representatives and The Senate.
On November 16, the House narrowly passed the Tax Cut and Jobs Act, with 227 votes in favor and 205 against. Passing any tax reform in the Senate will not be as easy. Republicans control only 52 of the chamber's 100 seats, and Democrats' opposition appears unanimous, meaning the bill will go down to defeat if only three GOP senators vote against it.
In addition the House voted on tax reform only, while the Senate bill includes provisions to scrap the legal requirement that most Americans buy health insurance or pay a penalty. The House isn't touching that, which may lead to a showdown between the two chambers if they have to resolve their very different versions of the bill.
If the Senate is able to pass a tax bill, Republicans would have to reconcile their two versions, a complicated task because each bill contains compromises that leaders added to shore up support in their own chamber that would pose problems in the other.
So what does all of this mess have to do with estate taxes?
Politicians from both parties continue to use this virtually ineffective tax, as a statement of valor when negotiating other significant tax reform proposals.
Currently the first $5.5 million of a descendant's estate is inherited is totally estate tax free. After that, the balance of the estate is subject to a 40% tax. Today, because of this generous exclusion, the estate tax only impacts 2 out of every 1,000 Americans that die.

Custom Medigap Reports Available – Now!
Turning 65 And Think Medicare Will Care For You? Think Again.
Basic Medicare is just that, basic. It is not intended to cover all your health needs. This means that you will have gaps in your healthcare coverage.
Don't be fooled into paying more for the same coverage. Get our report now and see how much choosing the right plan for you, with the right insurer, can save you thousands of dollars!
Both Congressional proposals would tweak the estate tax rules. The House bill initially doubles the exemption to $11 million for individuals and $22 million for couples and repeals the entire tax after 2023. The Senate version doubles the exemptions but does not repeal the tax.
Left as is, the federal estate tax would generate about $20 billion in revenue next year. A pittance when considering the $3 trillion that is generated from other taxes.
For the vast majority of Americans passing away in the near future, with or without new tax reform, estate taxes will NOT be an issue. So why do I still affirm that it is a huge mistake to lack sufficient liquidity when one passes?
First and most important, always remember the First Commandment of Estate Planning: "Plan for the worst and pray for the best."
Second, it is critical when planning your estate to also remember the Second Commandment of Estate Planning: "Things change and it isn't the tax laws that are in place today that matter, it is the laws that are in place when we die that count."
On the day you leave this existence, there will be a financial assessment. Whether you have debt, owe taxes, need to replace your income, have legal fees or owe probate fees, your heirs will need cash. Consider these facts:
70% of today's affluent Americans don't have a sound estate plan;
52% do not have any life insurance at all;
Of the 48% that do have insurance, they are only insured on average for 2.7 times their annual income, experts recommend a minimum 8 to 10 times;
The majority of assets are not liquid;
The economic downturns of 2001, 2002 and 2008 have exposed the vulnerability of non-guaranteed assets;
Americans are living longer and are in serious danger of running out of money.
It is statistics like these that truly concern me. The lack of liquidity coupled with the insecurity of the markets, uncertainty of tax laws, unfounded bias and longevity have created the "perfect storm." Future generations of Americans will pay the price for our lack of motivation unless we wake up and become proactive.
Of equal concern, (as we learned in Mistake 7), is the income tax liabilities that will be created when qualified accounts (IRAs, 401k) are passed to non-spousal beneficiaries. In addition, there is the matter of state inheritance tax (19 states still impose a state transfer tax at death). Where is the cash going to come from to pay these taxes?
Which assets will be sold first to create the needed cash?
What if the markets decline during liquidation? Will the family summer cabin survive the tentacles of the IRS? These are the type of questions we will force our heirs to answer if we don't have a strategic plan in place beforehand.
If you are fortunate to have sufficient liquidity, such as cash or highly marketable securities, your heirs could theoretically use those assets to pay the bills, including taxes. But is that really prudent? Isn't there a better way than paying 100 cents on each dollar thus ending any potential future earning power?
Please look for my Solutions tomorrow in "Lacking liquidity to cover estate settlement expenses Part II".
Until next time,
David Phillips