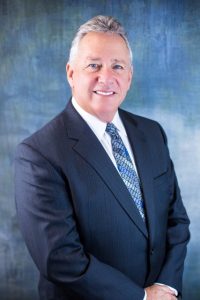 Yesterday I sent part 1 of "Lacking Liquidity to Cover Estate Settlement Expenses", click here to read part 1.
Part II:
Solution:
A well planned life insurance portfolio should be in every estate. The only possible exception is the individual that is totally uninsurable, but that in and of itself is a mistake, because at some point in most everyone's life they are insurable. Some just miss the boat because they didn't understand the immense leverage power of life insurance.
[Bombshell] Is Donald Trump Starting a New Social Security Program?
Last month in Massachusetts, thousands of Americans cashed checks from one of the fastest growing "retirement programs" in the country … a little-known way to collect $597- $6,189 a month in investment income for life!
This "program" has no income or age restrictions.
Available in all 50 states.
Click here to find out how to collect your first check.
P.S. You must act by February 11 for the next check.
I have always espoused the benefits of permanent insurance. But lately because of the closing of other available income tax loopholes, permanent life insurance with its unique Tax-Free qualities has moved to the top of the leader board.
I consider it as a multi-dimensional "safe money" investment that should be inside every estate plan.
The Family Bank Strategy
A few months ago, Don a 72-year-old patriarch of a family asked me to analyze his estate. His wife Janet was 67; both were in relatively good health. After everything was tabulated, it was determined that based on current values, their total estate was valued at a little over $3 million.
Not a gigantic estate, but still in the top 1% of all Americans. I pointed out that if they didn't spend their $800,000 IRA first, there could be an income tax levied on their three children of approximately $300,000, and that based on current trends, there most likely wouldn't be a federal estate tax.
I then proceeded to introduce to them the multi-dimensional Family Bank Strategy that they immediately implemented.
At 72, his $800,000 IRA required minimum distribution will be $31,250 this year. He wasn't using his RMD to live on, so he decided to leverage this money to fund The Family Bank Strategy over 10 years. The results were amazing:
An immediate Supercharged Joint and Survivor life insurance benefit of $1,000,000. The $1,000,000 will pass to their children and grandchildren income and estate tax free.
A future Supercharged Joint and Survivor life insurance benefit of $1,000,000 that will be paid up in 10 years. That $1,000,000 will pass to their family income and estate tax free. No matter what happens to their investments, interest rates or to the real estate market. No matter how much of their estate they spend, The Family Bank Strategy will provide the cash their family can use to pay future settlement expenses or simply guarantee an inheritance.
A tax-free cash accumulation account that will become their personal Family Bank. In the future, should they need or want to access funds to supplement their retirement, they would be able to do so INCOME TAX-FREE. Furthermore, should family members need funds for emergencies, education or opportunities, etc., the cash withdrawals will be available, totally INCOME TAX-FREE.
Since the money to fund their Family Bank was coming from Don's RMD, it was as if he was converting the RMD to a Roth, but a Roth on Steroids. Let me explain: Had he taken the $31,250 RMD and simply invested it, all he would have to show for it would be the value of the investment account. By establishing the Family Bank Strategy, he created an instant and perpetual $1,000,000 life insurance benefit and a viable "safe money" investment.
Don and Janet's Family Bank Strategy Tax-Free Cash Account:
Let's fast forward 10 years. Don and Janet's granddaughter Abby, who is now 11, celebrates her 21st birthday by announcing to the family that she has been accepted to medical school.
After the congratulatory celebration she asks the big question, "How am I going to pay my tuition?" Don answers with assurance, "Let's take your annual tuition from our Family Bank, that's why we created it."
By virtue of the policy loan provision, they can borrow the tuition from the insurance company each year, using the Family Bank's life insurance policy cash value as collateral, and receiving the funds income tax-free and cost free. You read it right… income tax-free and cost free!
Don then tells Abby, "When you graduate and begin to make a decent living you can pay the money back into the Family Bank if you want." In reality if she doesn't pay the loan back, it would eventually be subtracted from the gross life insurance benefit, which would have been part of Abby's inheritance someday in the future.
The Family Bank Strategy can provide cash for schooling, a new business, a real estate opportunity, a down payment on a home, a quick start in life, etc. By using the unique provisions inherent in a properly designed Family Bank permanent life insurance, even your retirement income can be TAX-FREE.
How does the Family Bank Strategy compare with other financial vehicles? The best way to vet any financial instrument is to find out what the projected Internal Rate of Return (IRR) is through the years and compare it to other investments. Each case is different, but with Don and Janet, their Life Insurance Benefit IRRs are:
No other financial instrument compares with the IRR of The Family Bank Strategy!
What this means is that you would have to earn a gross 10.18% before tax, year after year in another investment to match the 20 year IRR of 7.64% that is realized in The Family Bank Strategy, an unlikely scenario. In fact, to my knowledge there isn't a comparable guaranteed investment anywhere on the planet that can compare to the IRR of The Family Bank Strategy.
The Family Bank Strategy shouldn't be looked at as an expense. It should be viewed as simply the transferring of a portion of your assets into a different investment. This leveraged investment will produce a return that pales any other "safe money" investment.
Call to action: To understand The Family Bank Strategy or Wealth Creation Strategy more fully, call Estate Planning Specialists toll-free at 1-888-892-1102 and request your complimentary personalized example.
Until next time,
David Phillips